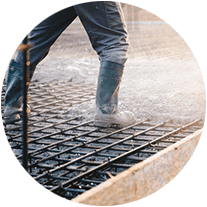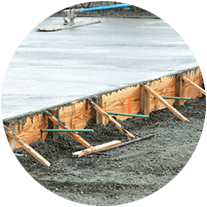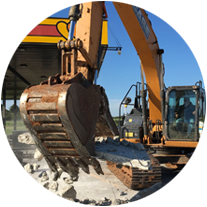 Our Benefits
Consistent Communication
Straight Forward Pricing
No Hidden Fees
Quality Workmanship
On-Time Delivery
Licensed and Insured
Ask About The Kibera Project
Laying Foundations Around The World
Kibera is Kenya's largest urban slum
250,000 living in poverty

10,000 houses destroyed by fire each year
$1,500 to build a concrete house

Providing local jobs, safe housing , and independent living
The Kibera Concrete Pledge
We pledge to understand our clients' desires for their project and the key factors necessary for their satisfaction and create a plan and schedule to meet their needs and then to provide outstanding customer service that goes beyond expectations.
Don't just take our word for it

"Kibera concrete has been amazing to work with! It's very difficult to find a reputable contractor that takes the time to truly listen to your needs on each job. Then to actually execute the job the way we originally discussed. Kibera is a company that does it right with a contractor that answers his phone. They get the job done when they say they will. I highly recommend Kibera. You should give them a call!" – Jackson Greene (Midwest Land Group)

"I have worked side by side with Luke and his team on several projects. I highly recommend Kibera for any concrete work you are looking to have done, big or small. Give them a call." – Jared Hendrix (Hendrix Services)
Are you looking for a trusted concrete company that delivers quality that you can depend upon and will show up when they say they will? Kibera Concrete has the combined experience of over 10 years that they bring to each and every project.
We have heard from too many clients, before working with us, that say they are highly concerned that they will get less than they expected or than they discussed prior to work beginning. We have heard the horror stories from clients about the quality of finishes being wrong and structural requirements not meeting the design criteria. Situations where it appears that the contractor never fully read the plans and specs and delivered less than adequate work. All of this leads to financial loss, delays on critical projects and loss of reputation for you.
Kibera Concrete has been built on a reputation of quality you can depend upon at a price you can count on and employees you can bet on!
Kibera Concrete is a commercial and industrial concrete contractor serving central Oklahoma and regularly travels out of state for our repeat clients. The team at Kibera Concrete is well versed in all aspects of commercial and industrial concrete work and would love to price your next project. We construct structural foundations, slabs on grade, elevated slab on metal decks, grade beams, piers, spread footings, retaining walls, parking lots and sidewalks. We also provide concrete demolition services, excavation, and grading. This allows us to often be a turn-key contractor on many of the projects we do.
The combination of having the right employees, using the right equipment and using Oklahoma's premier ready-mix suppliers makes us an excellent company to partner with on your next project. Through careful planning and performing detailed constructability reviews, we create estimates accounting for all aspects of each customer's project.
Great concrete work is ultimately achieved by keen attention to the details that matter. This includes tight formwork that is level and plumb, proper slopes for drainage, proper concrete mix designs that include the right add-mixtures for the pour, precise anchor bolt installation, elevations doubled checked, rebar properly spaced and at the right elevation, uniformly spaced saw cuts and much more. Each project is unique and presents new and unique items that need to be addressed. During the initial plan review, when the project proposal is being prepared, we methodically review all details, cut sections and specifications. When we find ambiguous items that need to be addressed by the design team we submit them for clarification. This plan review and requests for clarification exercise is the first step in ensuring that a project goes smooth. When we can correct issues on paper it is a lot more efficient than correcting things in the field. Prior to starting work we have a plan review session with our superintendent who will be managing the project. This hand off of information and knowledge prepares our field team for success and often brings up more items that need to be chased down prior to starting. During construction our project specific pour plan and detail check-list creates a road map for success. Going this extra mile to chase down the ambiguities on a project helps us ensure all stakeholders are happy with the project.
What is Kibera?
Kibera is a town in Kenya where the residents live in extreme poverty. Kibera Concrete donates 5% of our profits to charities actively working to bring about permanent change in Kibera.